These days we are facing force 5 winds from different directions, SW and NE, forcing us to change anchorage each day in order to find the proper protection. The SW is not a very usual wind, the NE very. It is the so called Tramontana, that originates in France and blows down the Gulf de Leon to Costa Brava in Spain and down to Menorca.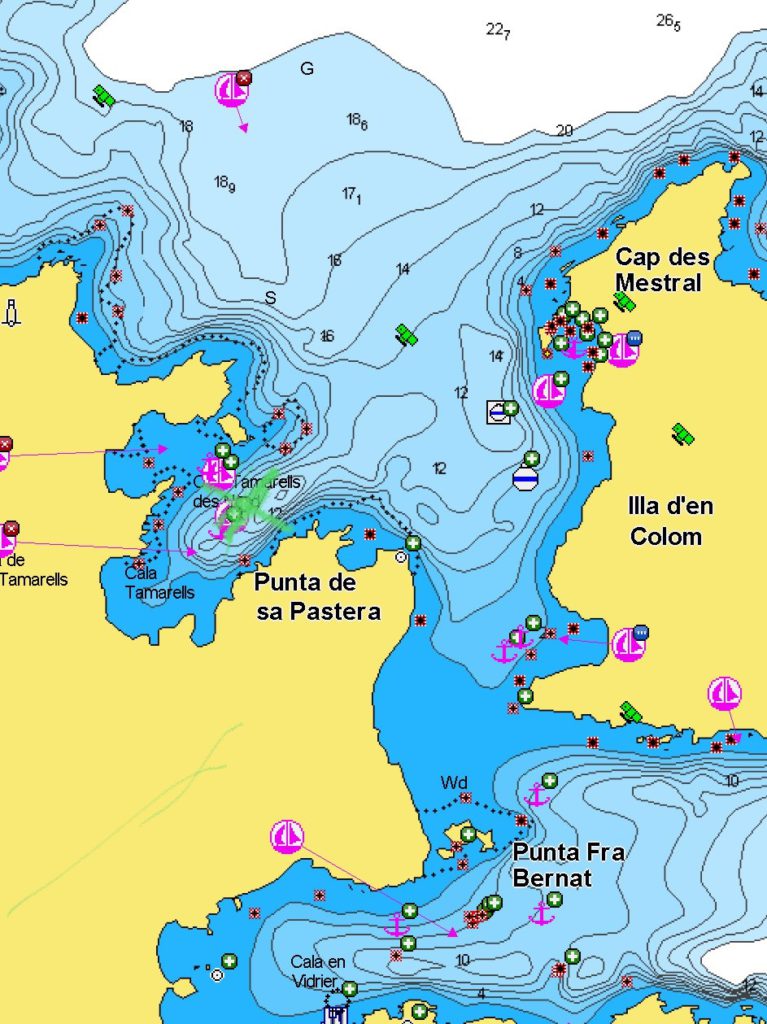 Nowadays with the wind predictions you can always find shelter ahead of the gusts, but it must have been very challenging in the past. It raises big seas, Mediterranean seas, with short waves that hit your vessel constantly.
We decide to anchor in cala Tamarells, protected from the SW that has been blowing through the night.
In the evening we walk some miles of the Cami de Cavals, from our cala to the Favaritx lighthouse.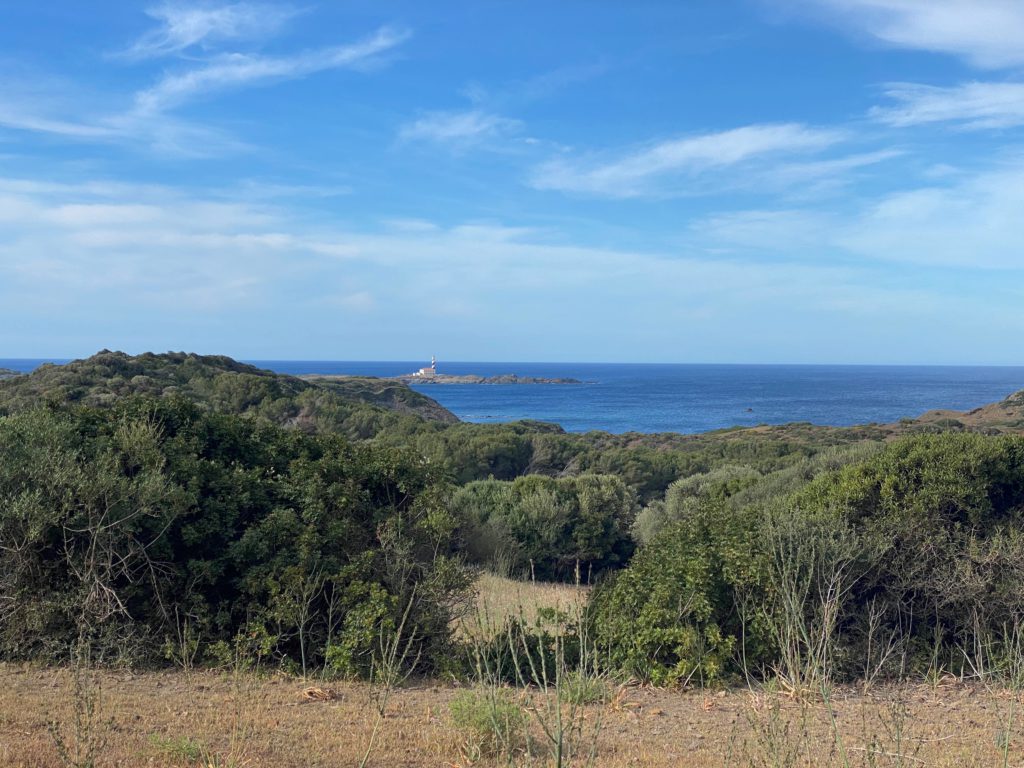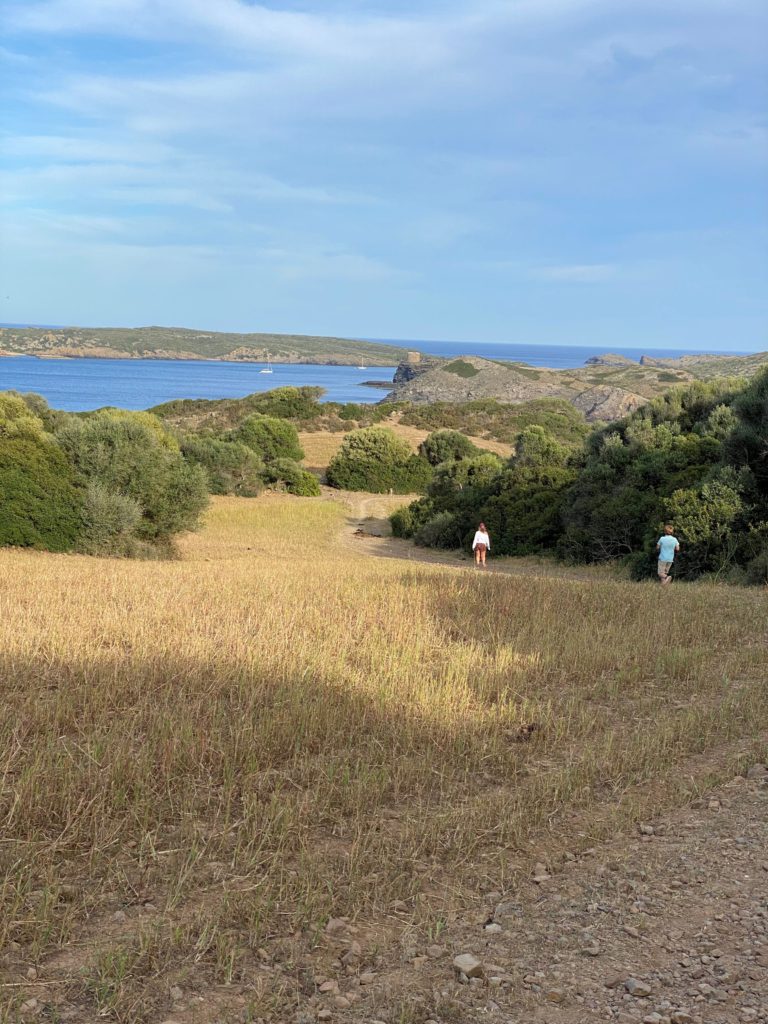 It is very pleasant in this time of the year, the fields are green, the temperature is mild. We see horses and sheep.
We have been trying and testing the boat and its equipment. In the coming days we will work on the wind electronics that are giving erroneous data, we will fix better the dinghy seat and some small issues that we have found.