We've just finished our first Trekking and Sailing experience of the Season.
Our guests have been two couples that already know us from our winter lodge, www.thelodgebaqueira.com
We have designed a three day program for them that has included sailing, yoga, trekking and very nice dinners.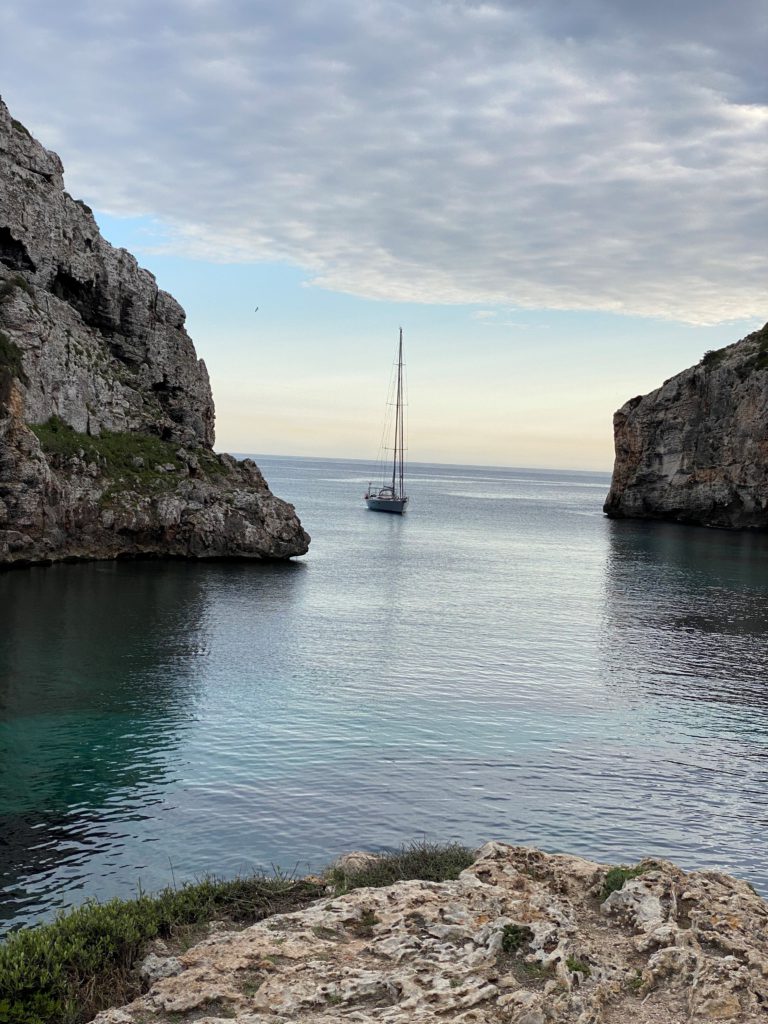 We started in Playa Binisafuller and sailed to Calas Coves. Gentle sailing with little wind, chatting about the days to come, we also had a chance to make a video with our drone, always an experience since we are not (yet) the most professional users. Cals coves is a place that LH2 normally does not enter in high season, it is always crowded and it is not vey big. But his time we were alone, the cala for ourselves. After a light lunch we trekked to Cala Canutels, 4 km away of a nice track along the Cami de Cavals. When we came back we took a bath in the sea and had a very nice dinner, oriental pasta with lots of starters, a very good local beer www.grahamepearce.es  and a nice, different red wine (Bala Perdida 2018).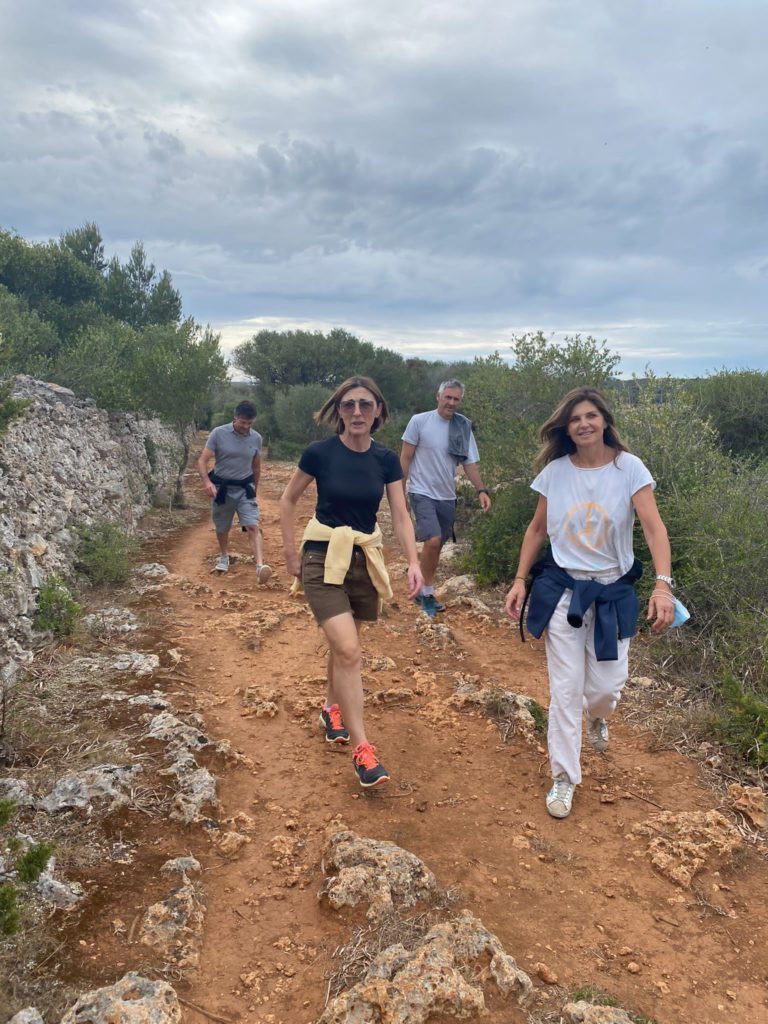 Next day we sailed to el Arenal de Son Saura, another nice day of light wind. There we went to the beach, we had a light meal and in the evening we trekked to Cala Turqueta, a very nice Cala, even nicer in this time of the year, and we passed by Cala des Talaier, an unknown beautiful little cala. The dinner was again nice and relaxed, this time with a nice Godello, white wine from Galicia.
On Sunday we did a bit of yoga in the morning and sailed all the way to cala Pregonda, where we had lunch and sailed to Fornells harbour. On the way there was time for chatting, enjoying the views, some art.. . In Fornells we had a speciality of the island. Fried lobster with frieg eggs and French fries, yes a lot of fried things (to compensate previous lighter dinners) but we were celebrating the birthday of one of our guests in a local restaurant. Our favourites there are Sa Llagosta (+34 971 376 566) and Es Port (+34 971 376 403)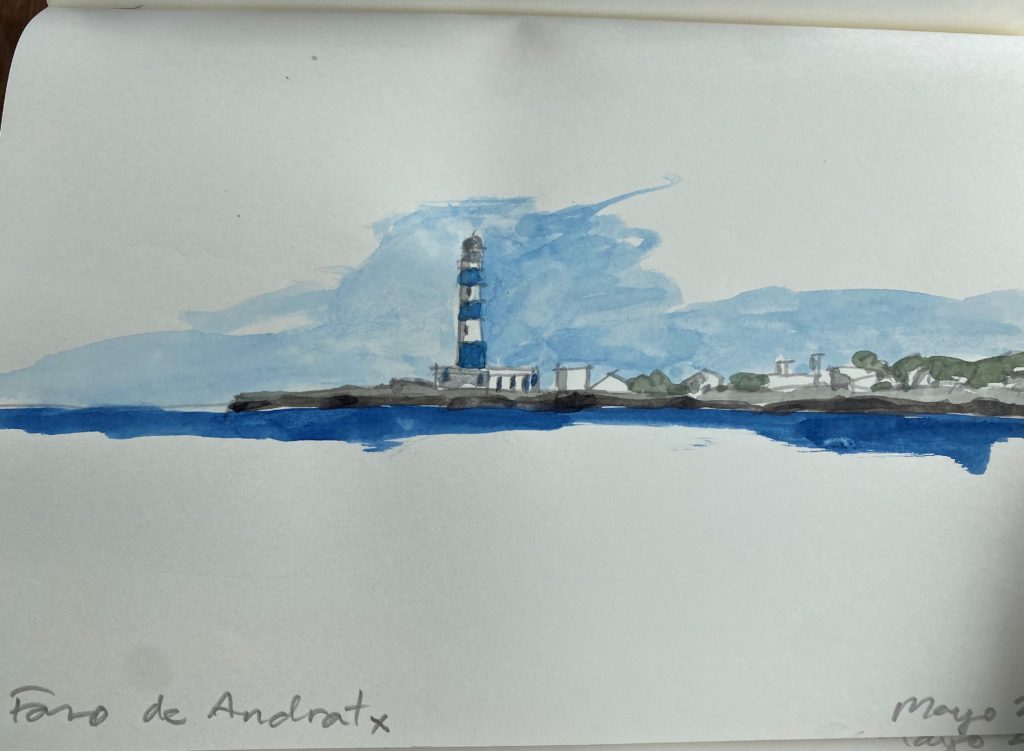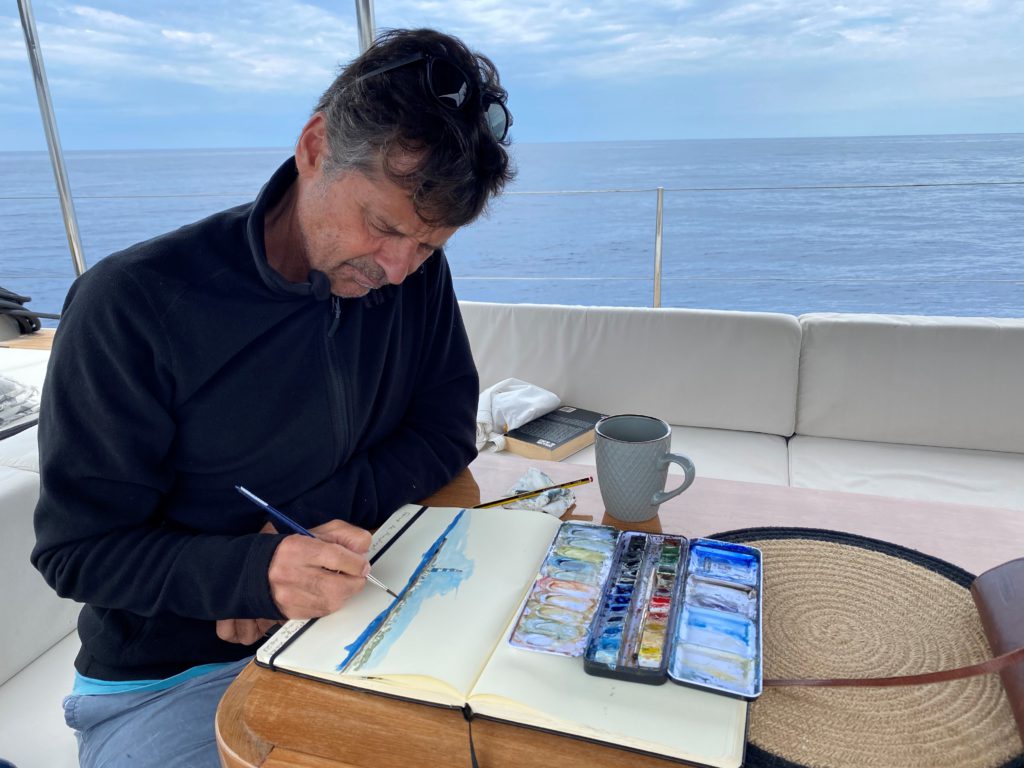 Monday morning our guests left for their homes, promising to come back next year again, we´ll love it.