We are a small team of enthusiastic sailors and hosts;
on your trip you will get to know some of us.
LH2 has a professional and experienced crew. They will sail safely, provide you with tasteful meals, show you the nicest corners of the Med.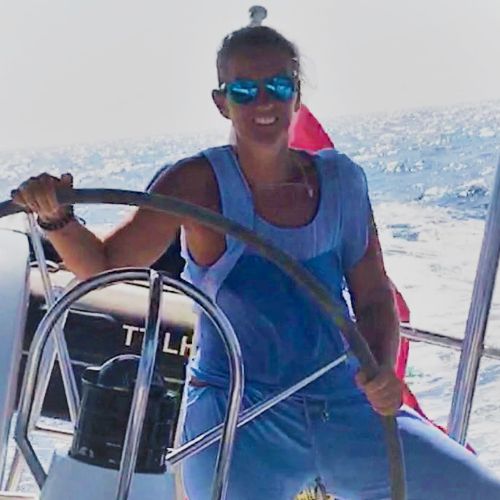 Elena
Coastal Skipper, mountain guide, cook, promoter of marvellous plans, owner and manager of special touristic spots, mother of 4 children…
She is the owner of LH2, owner of a hotel in Madrid, of a mountain lodge in the Pyrinees, she has got a degree in BA, a MBA of one of the best business schools in Spain, she is a mountain guide, mother of 4 children.
And she will make sure that you have the right experience with us at LH2.
She has been sailing the Med for the last 20 years, she knows perfectly well the Balearic Islands, Corsica, Sardinia, Sicily, the French Coast, The Italian one, the Eolic Islands, the Ionic ones…
She will take care of you and of the boat and will help our Captain sailing.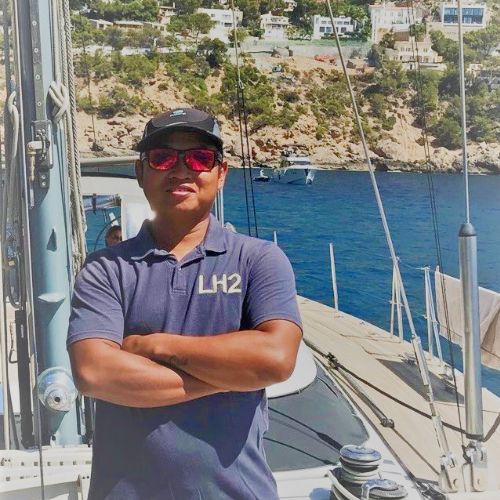 Christoph
Responsible of cleanness, cooking and good feeling.
---
Christoph is the perfect sailor for a yacht like LH2, he will keep it clean and tidy and will cook the meals and serve you as you deserve.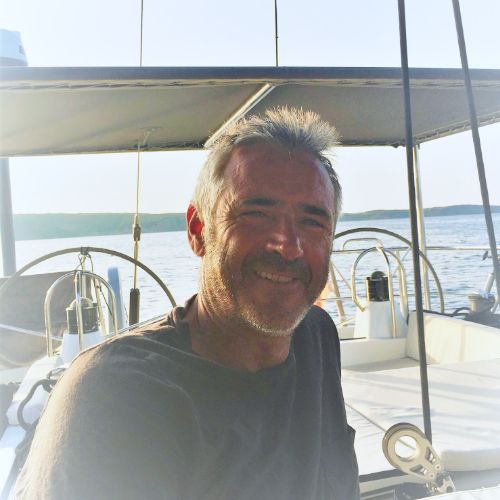 Jorge
Ocean Skipper with extensive experience.