Today the 2021 season begins!
We board in the marvellous port of Mahon and will spend the next days checking that everything is well prepared for our guests.
During the winter, LH2 has been taken care by Jordi (www.novanauticamenorca.com) and his team. We have a long-time relation with them, LH2 is each year in a bit better condition than the previous. Not the opposite. We have gone through a long list of maintenance, repairs, big and small, and improvements.
This year highlights have been:
the aft propeller, that has been totally dismounted, disassembled, refitted and mounted back
we have polished the hull to recover the glance of the first day
the sails have been back to its manufacturer Hood (www.hoodvelas.com) , we maintain them every year in Menorca, but this time we wanted Diego and his team in Murcia to have a look into them
the seats of our dinghy have been reupholstered, sounds not so important, but it is pure improvement of user experience!
Christoph and Helen have been to the market in Mahon (www.mercatdesclaustre.com) , the first set of fresh vegetables , fruits and the basic supplies is on board.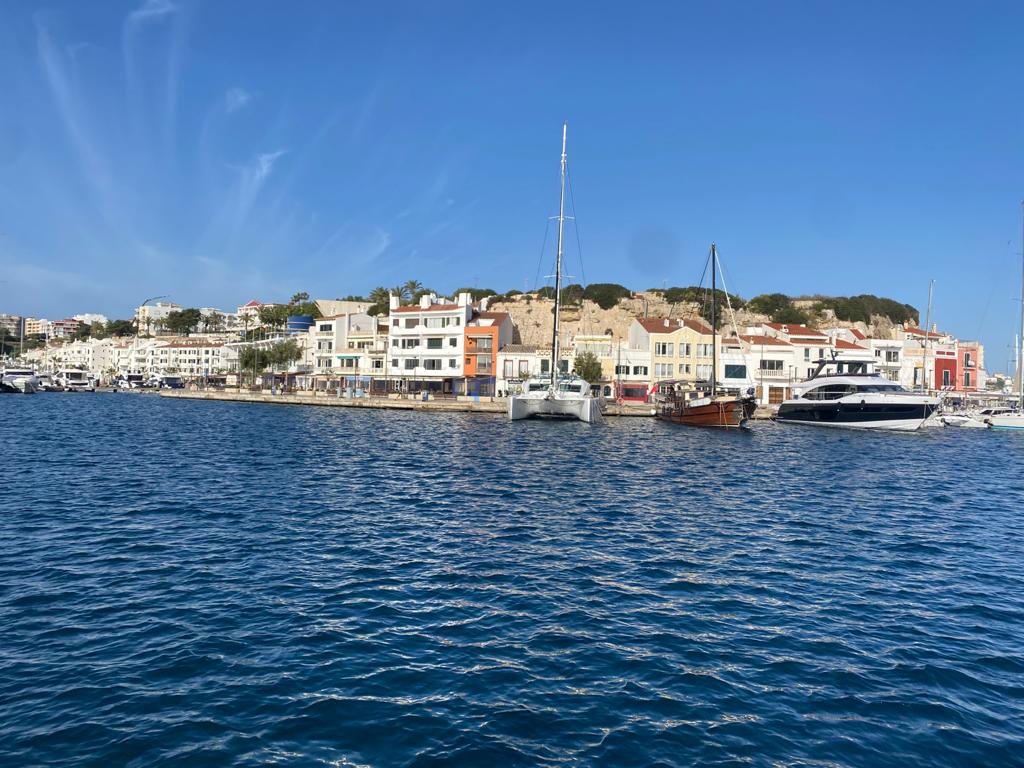 https://youtube.com/shorts/63bQOmJCBSU?feature=share
We've sailed to Isla de Colon, a nice anchorage not far away from Mahon. We've sailed with main and small jib; the wind was a force 4-5 NE with a 2m swell form the NE. Sunny and chilly while sailing, normal for the dates. We made 6-8kn sailing very relaxed, not stressing the trim at all.
In Colom we anchored in 8m of sand, protected from the swell, we've tested the dinghy, that worked perfectly, and relaxed for a while in its sandy, empty beaches.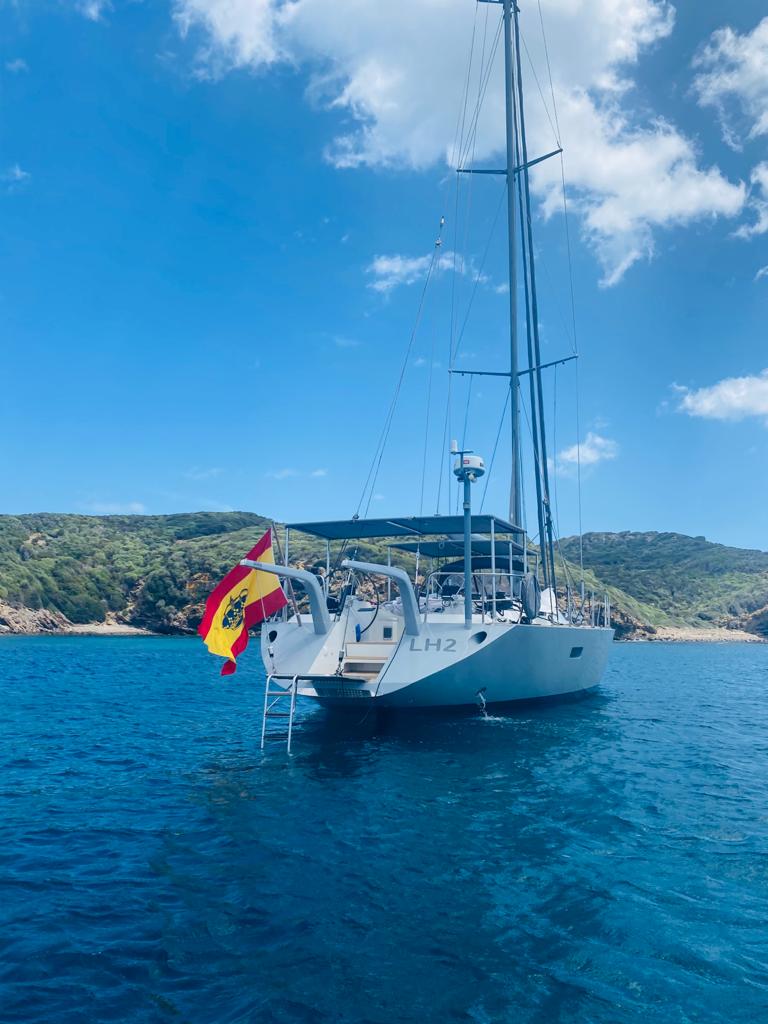 After a light meal we sail back to Mahon and anchor in Cala Teulera, we wanted a quiet night and the seas outside are a bit uncomfortable these days, changing directions continuously.
Cala Teulera is a natural anchorage within the harbour of Mahón, close to La Mola, that offers shelter from all seas and winds. It is connected to the outer sea through a wide entrance and to the inner harbour by a manmade 3m deep channel, good for our dinghy, not for LH2.
La Mola is a low mountain at the entrance of the Mahon harbour where the Spanish Army built a defence system with heavy cannons, now it is a very interesting historical site to visit (www.foratlesalamola.com) , perfect if you are, like us today, anchored a its feet.
Tomorrow we will have a tramontana bust, we enjoy an early dinner and a nice rest